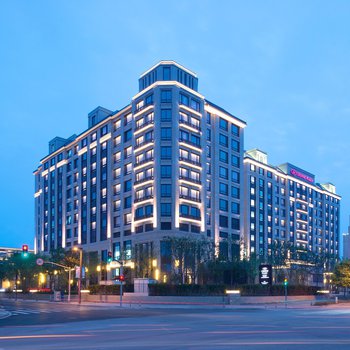 The Crowne Plaza Shanghai Pujiang provides a great place for travelers to relax after a busy day. Visitors to Shanghai will find that the Crowne Plaza Shanghai Pujiang is a fantastic accommodation choice.
The hotel is located approximately 17km from Shanghai South Railway Station and 30km from Shanghai Hongqiao International Airport. Seeing Shanghai's sights from this hotel is easy with Xingfu Temple, Chenxing Park and Zhixiang Pihuating Club all close by.
When guests have some time on their hands they can make use of the onsite facilities. Airport pickup can be arranged by the hotel upon request. This Shanghai hotel offers parking on site.
When it comes to Shanghai hotels, the Crowne Plaza Shanghai Pujiang is highly regarded for its excellent facilities. This hotel is a popular accommodation for guests traveling for business.